Jobs You Want Done..
Want your grass cut? Lawn Mowing, Edging, General Gardening, Garden Work.


--->>> Use this calculator for an estimate. <<<---

Need to spread top soil or mulch or place concrete sleepers. We have mini loader that fits in a normal gate. $66/hr for first 3 hours, $55/hr there after.
Garden bags collected monthly for $15/mth, $29/2mth, $40/3mth. $50 refundable deposit.
What about that bush overgrowing into next doors yard? Small Tree Lopping, Garden Clean Up, Weeding, including hand weeding.
Got a bunch of green waste to go to the tip? Tip runs
Clean your office, including your data racks and server cabinets. Office cleaning
Light Building Maintenance. Hole in wall plaster. Paint a damaged wall or ceiling. Maintain a door or door repair.
House and Path power wash or a soft wash.
Small concreting jobs. Want a concrete shed slab? Or a small path?
Concrete demolition using jack hammer.
Window Clean. Inside and out, sills included.
Gutter Clean. Choice of hand cleaned, power washed or vacuumed.
Restring your outdoor clothes line. Choice of colors.
3D print your next model in PLA or ABS plastic. You supply design or I will design for you.
Laser engrave your wooden, paper, plastic or leather object. Maybe engrave a plaque.
While you are holidaying, I can look after your house, dropping in regularly, collecting mail, water plants, general gardening, sweep the paths, pet care, etc
Those domestic jobs you don't want to do
Prices.
Regular Jobs start from $35/hr
Once off jobs, first timers, longer than normal grass, start at $46/hour, $35/hr there after.
Unless otherwise arranged, all payments are to be made in cash and receipt will be issued to you.
NOTE: All prices are for one worker only. Additional workers charged at $35/hr each.
Now accepting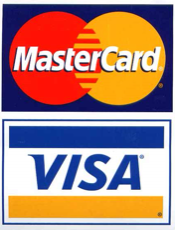 Lawn Mowing.
General Gardening and Cleaning.
Jobs done in Brisbane and Logan area.